The Crow's Nest - Rio Dulce yacht storage excellence!
"A few eggs watched closely."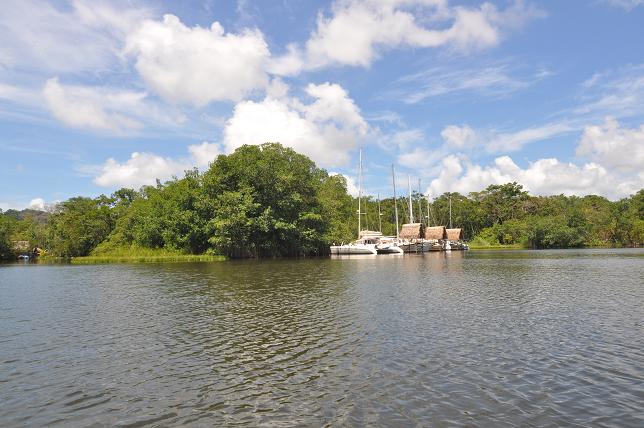 The Crow's Nest offers three premium 6' wide x 60' long illuminated yacht storage docks, with a thatch roof shaded area at the end of each. This facility is powered by 440 watts of solar panels and a 2kw inverter, with a 3kw Honda generator back-up.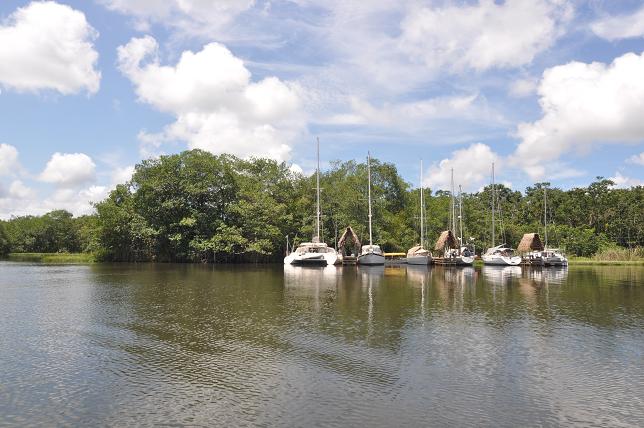 The $275 monthly storage side-tie slip fee includes:
• On site 24/7 security
• Night lighting on each dock
• Daily water-line checks
• Airing of interiors on sunny days to prevent mildew
• Monthly inside cleaning of all surfaces (using water/vinegar)
• Monthly outside cleaning of deck/cockpit (using water/soap)
• Individualized bi-monthly caretaking inspections with reports and pictures sent monthly by e-mail to the owner.
• Shower / bathroom ashore (soon)
• Internet access (soon)
• Ability to pay with a credit card via PayPal

* A $225/month rate is available for med-moor to dock end using vessel's anchor, with all listed caretaking benefits included

** Yachts 44' or larger (LOD) require extra time & materials for the regular monthly cleanings, compensated by a reasonable surcharge

*** A six-month minimum term is required for yachts to be stored at The Crow's Nest during hurricane season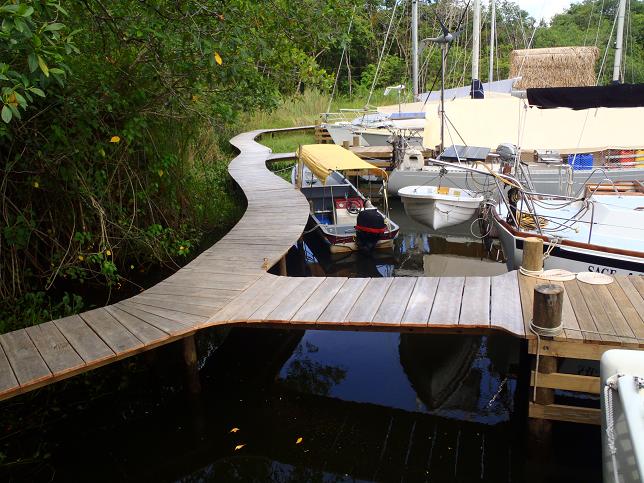 And yes, there is plenty of water depth at the docks for most any yacht in the Rio.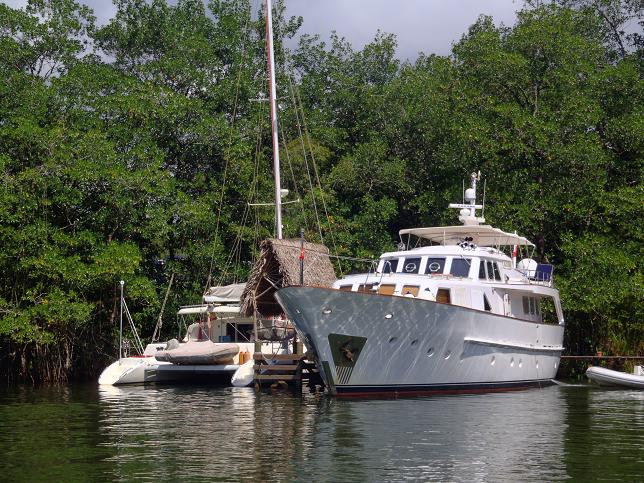 SeaKist Services' detailed caretaking inspections and emailed reports with pictures are truly unmatched on the Rio Dulce, and customers have greatly appreciated this specialized service whether their yacht is at The Crow's Nest or elsewhere. Too, regular email contact has enabled many absentee owners to get quality work completed before their return to Guatemala through estimates, progress pictures, and ease of paying with PayPal or wire transfer.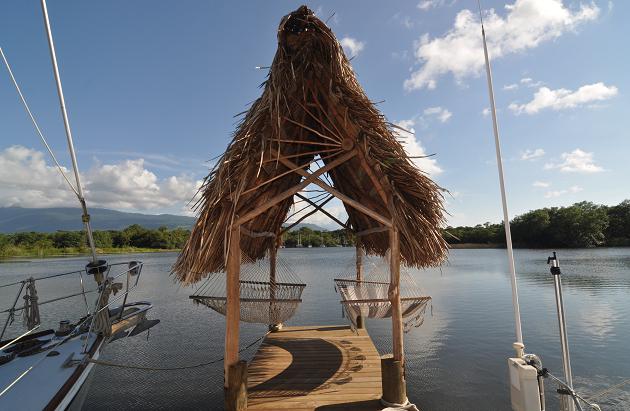 Developing the beautiful peninsula where the Crow's Nest resides and offering the finest yacht storage care available is a natural progression of SeaKist Services' business plan!