SeaKist Services Yacht Photography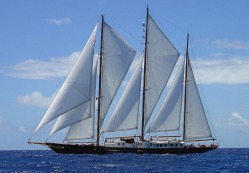 SeaKist Services is available to photograph your yacht with a Nikon DSLR camera and any of three high-quality lenses during an event, at the dock, or cruising the lake on a sunny day with friends or family!


For those wanting to sell their boat, we can provide you and your broker with excellent interior and exterior pictures to promote highly effective advertising!

---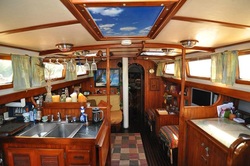 For interior pictures, our 10-16mm Tokina ultra wide-angle lens is simply fantastic!
---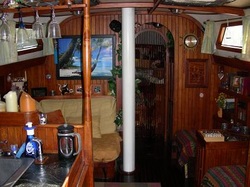 By way of comparison, this shows the limited results from a typical digital camera (Nikon Coolpix S4).

---
Pricing:
-For at least fifteen high-quality, in-focus pictures: $120. This price includes up to one hour on-site for photography. Any further time required on-site for an event is $30/hr.
-Additional fee for underway photography on El Golfete: $25
-Additional fee for underway photography on Lake Izabal: $35
-Multiple boats can split the underway fee

Pictures will be delivered in the digital jpeg form by email, or we can put them on a CD. Printing is also available using our HP Photosmart printer: 4"x6"= $2/each, 5"x7"= $3/each.


By way of experience, Chris has enjoyed countless years of admiring and photographing beautiful boats both large and small, including attending four years of the Classic Yacht Regatta in Antigua.

---